Building A Website. Introduction Into Website Development Life Cycle

To the web design industry outsider, it often appears that the website development process revolves around coding and only coding. However, this is far from the truth.
Before the owner's eyes shine with excitement as their brand-new website hits the web waters; before their so-much-anticipated and well-built web presence becomes a powerful income generator and attracts online visitors; and before it can delight prospects with amazing web design and user experience, a website goes through several development stages that many are not aware of.
There are a number of steps in building a website. Despite popular belief, website design and development are only two of them. They are, however, the most "prominent" steps of a website creation process since their results are readily perceived by the user. Although they always go unnoticed, other website building steps are not less important, but perhaps even more so. No doubt that technologies like HTML, CSS, and JavaScript shape the web and the way we interact with it. But it misses the eye of a regular viewer how web design and development are in actuality shaped by the steps that precede them.
Let Branders Pro be your guide in the website creation process. This is the first blog of a series that will be explaining step by step a web development life cycle.
Website Creation Process. An Outline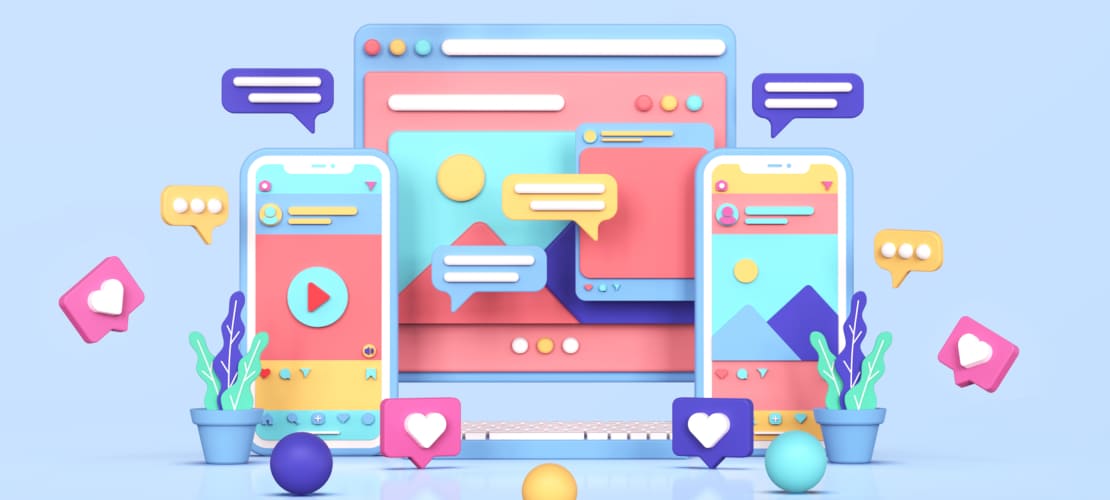 You, as a client, may be new to understanding how website creation works. The whole process of developing a website may seem confusing. But it is important to be aware of if you are looking to hire a web development company to build you a website.
Having an idea about hours and hours spent on designing the perfect user interface/user experience (UI/UX), monitors cramped with thousands of lines of codes, altercations between the designers and developers on why the button is a pixel off from the actual design (which turns out to be a big issue:)), in short, understanding how your project will be developed may greatly improve the workflow as well as the outcome, especially when it comes to your feedback and approvals.
A quality website is the result of a holistic and structured approach that serves as a sure sign of the agency's expertise, credibility, and authority. Every designer or web development company evolves unique components to their website building process over time, demonstrating all the work and skill they put into establishing a successful online presence. While the process may differ depending on the type of the project and the client's requirements, its basis essentially remains the same: discover, plan, design, code, test, launch, and maintain. Such a simple actionable plan for creating a website will help with communication throughout the project, ultimately leading to happier you – and more efficient and smoother execution for the web design agency you hire.
Website Creation Stages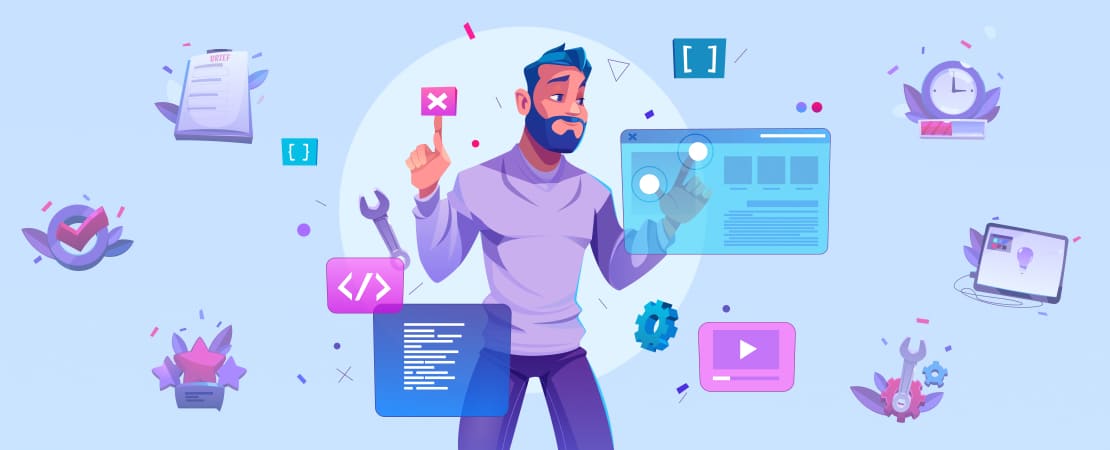 Research & Discovery
Branders Pro learns about your project, its goals, and key considerations. We gather and analyze all the relevant information as well as look into your competitors in the market.
Planning
At this step, we create a sitemap and a prototype, determine the content organization, and call-to-action placement.
UI/UX & Web Design
When working on a web design concept and user interface, Branders Pro always aims to connect a unique visual identity to the company's goals, mission, and vision within a custom digital product.
Content Writing
Written content is crucial for on-page search engine optimization and driving organic traffic to your website. That's why we thoroughly research relevant topics, keywords, and trends to create spot-on, search-optimized content that will add value to your audience.
Front-end & Backend Development
This is the step where Branders Pro turns pixels into a responsive code by creating an HTML layout and animation, adding interactivity and functionalities. We make sure that your website is technically optimized for search engines and set up a content management system tailored to the requirements of your project.
Testing, Review, and Launch
Before launching your website, Branders Pro performs quality assurance and testing to check the website's loading speed, browser & device compatibility, and other relevant parameters.
Maintenance
We remain your digital partner after the website launch, so you don't have to worry about things like updating, debugging, managing security risks, and other maintenance-related issues.
These are the essential steps of building a website. However, their number may increase depending on the nature of the project, which consequently affects the website development timeline and the price. When you consider building a website, your thoughts, as a client, will center precisely around these two values – time and price. Therefore, understanding the development process and the size and scope of your project will facilitate effective communication, decision-making, and, ultimately, help achieve the desired result.
There's No Insignificant Detail in Website Development
Preliminary information gathering, comprehensive planning, quality assurance, and post-launch maintenance usually stay behind the scenes. Although these steps escape the attention of the audience and may seem insignificant, they are important for developing an amazing website. Because the better you define the tasks on your way to the desired outcome, the easier it is to arrive at the optimal solution.

The web design agency of your choice should create a website development timeline, scope of work, add tasks for each stage of the process, and establish milestones for your project. This is the best practical way of tracking your project implementation to keep you constantly updated and make sure to keep up with the deadline.
In the next blog, we will be looking into the first step of website creation – Research & Discovery.
Stay tuned.
When citing, referencing, or reposting any part of or the entire article, be sure to keep the link to the original.
Designing a new website?
Redesigning an existing one?
Our team is ready to help. Let's discuss your project.
contact us