Let's Get to Know Each Other. We Do Web Design in Kuwait. You?

Looking for a web designer to create a new website or redesign an existing one?
If you have landed on our page, most likely you are. Well, at least you're interested in the subject.
So, straight to the point. Building a new website for your business is not something to be taken lightly because your website is going to be a driving factor behind whether or not people decide to do business with you.

You want to choose a web design agency that will provide the desired outcome for your company & brand. However, there are a lot of web design firms out there, and figuring out which one is right for you may be quite a challenging task.
That's why it's essential to choose wisely to get the result that will actually help you reach your target audience – and your business goals.
Your Questions & Our Answers
In this blog, our team answers some of the basic questions that you might want to ask us to help you understand who we are & what we aspire to as an agency and decide whether you & Branders Pro are a good fit.
What's the work that you do & the services that you provide?
Branders Pro is a customer-oriented web design & development agency that's also specializing in branding and digital marketing solutions. Our core capabilities are Web & App Design, Web & App Development, Branding, Digital Marketing & SEO, Consulting.
With a wide range of specialist skillsets at our disposal, we focus on delivering comprehensive web solutions designed to benefit you in the long run, ensuring that our services are of the highest quality possible.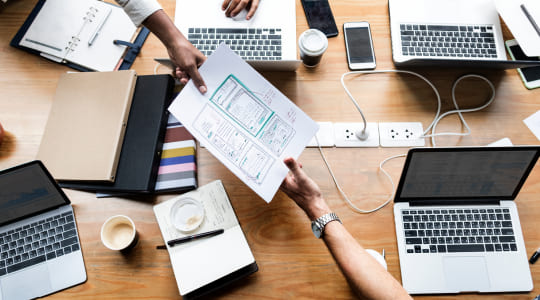 What's your industry & geographical reach?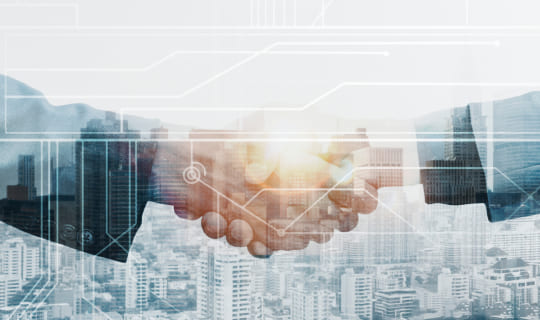 Our main market is the Middle East. We've had the opportunity of working with some of the most reputable companies in the region and catering to the needs of eCommerce, the Automotive sector, Corporations & Enterprises, Healthcare & Insurance, Construction & Architecture.
However, we are happy to apply our expertise to serving all kinds of businesses around the world. So, if you represent another industry, that's fantastic – we welcome new challenges!
Who are your clients?
Anyone looking to address any of the aspects of their business's online presence. We're open to all industries, business sizes, and individuals, considering each case on an individual basis and offering concrete, unbiased, constructive advice and commitment without compromise. Our agency is a good match for those seeking high-quality creative outcomes, personal service, and a reliable partner to manage their company's online presence.
What's your approach to work?
Setting the expectations upfront. This is the foundation of each project and its most challenging part because the devil is in the details that can make a 'good' design 'great' and create a difference between a satisfied user and an annoyed one.

During the initial discussion of a project, we aim to convey the message that investing in a 'great' online presence yields substantial benefits as opposed to choosing cheap & quick solutions that have flooded our regional market.
Our intention is also to explain, when justifying certain choices & functionality, that the user is always at the forefront of our design decisions that, thus, target specific problems and fulfill the requirements for speed, efficiency, and, most importantly, user satisfaction.
At the same time, we strive to balance problem-solving with creativity, leaving room for originality in the concepts we develop.
What makes you stand out above your competitors?
We position ourselves as a one-stop digital agency that delivers highly personalized service with a particular emphasis on quality & creativity. Not only do we strive to impeccably deliver on your requirements but also approach your case with a comprehensive scope of services, from web design to branding to digital marketing. That is, we address various aspects of your business's online presence and are not limited to website creation services only.
What's your unique offer? Why should I choose your web design agency?
Our flagship services are web design & development, as these constitute the foundation of a company's online presence, which is our focus. What singles us out from our competitors in the market is that we deliver only custom-built, case-specific solutions for brands & businesses.
We unfailingly provide dependability, agile and flexible execution, optimal-solution design, clean & maintainable programming code, quality assurance, insight & creativity to showcase your brand and business in the best light. Our design is about problem-solving, and this determines every website functionality we implement and, hence, the entire digital experience.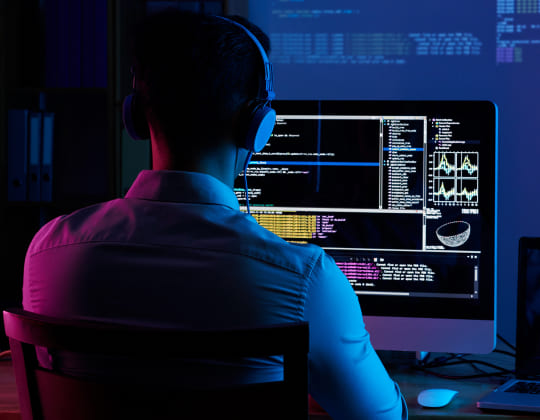 In our performance, we are always aiming at the highest levels of craftsmanship, designing functional & intuitive web products that satisfy the needs of a discerning audience of today. That said, Branders Pro is constantly working to be a step ahead of possibilities in our responsive, intuitive, and visually satisfying design solutions.
What are the Branders Pro core values & goals?
Our goal is to empower you through effective strategy, original web design, and state-of-the-art web development while forging our partnership and always remaining your first-choice digital agency.
This means that when you choose to work with us, you find an integrous and reliable partner in your business growth. Your success is central to the purpose of our company. For this reason, we work to not only meet your requirements but also advise you on the optimal strategy and creative direction for your web project.
What's your internal culture and how does it contribute to the outcomes you deliver?
We are a diverse team of creatives, each coming from a different cultural & professional background and bringing their special expertise to every project. To be able to provide tailored solutions, every one of us shares equal responsibility and power, thriving on working collaboratively because, in our experience, flexibility & freedom of creative expression achieve the best results.

Since we are a boutique agency, a workaday creative mess does not become a hindrance but rather a requirement to evolve a truly original product. Brainstorming and lively discussions are instrumental in shifting the boundaries of individual perspectives and driving our creative process, making each specific case uniquely memorable in terms of ideas, details, and challenges. Egalitarian company culture helps reconcile many differences and maintain cohesive work relationships fueled by a common goal: to build brands that stand out.
Branders Pro aims not only to empower your web identity but also the creativity & professionalism of our people, which is a foundation of our success. This way, we are equipped with unique critical and creative thinking skillsets that join together to produce great outcomes by venturing outside the box and delivering not less than efficient custom solutions that you expect to receive.
Are there any industry-based challenges you are facing?
The constant challenge we face, as any web design agency in this regard, is managing expectations for how a project should go due to a lack of understanding by the wider audience of the website development process. Therefore, maintaining a productive relationship with you depends on our skill as web professionals to explain and set expectations so that everyone — you & us — is pleased with the outcome at the end of a project.
Growing your awareness is a sure way to convert a vexing design process into a pleasurable one, which forms the essence of our approach to clients.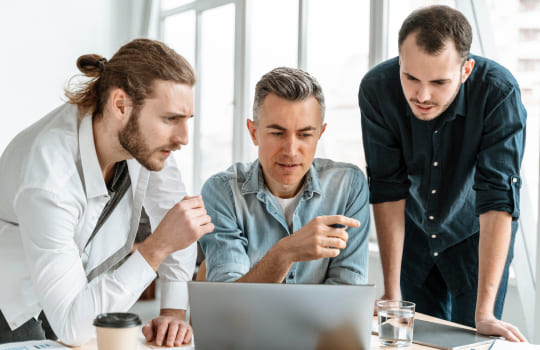 An in-depth analysis of your business case organically combined with the basics of the website creation process or other relevant aspects is what enhances our working relationship and often brings you to us through word of mouth, shaping the very brand image we work to project.
What's your long-term strategy & future objectives?
With an intention to contribute value in the long-term, as solution-focused specialists, we plan to create and market a series of web platforms and applications to support small businesses and fresh graduates (lawyers, doctors, teachers, etc.) in the MENA region by connecting them to market opportunities through cooperation in the digital space.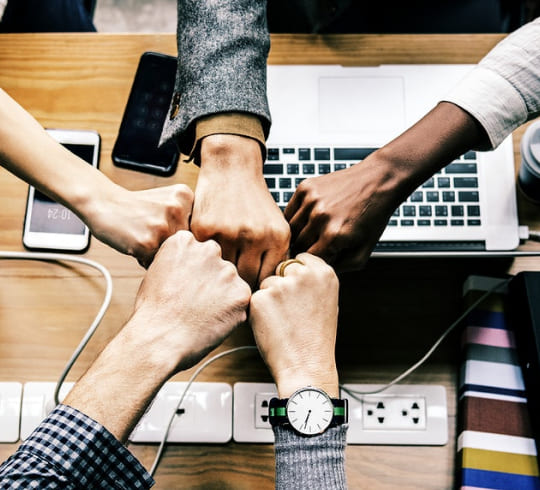 Currently, Branders Pro is launching StudyFave – a TeacherBook connecting tutors with students & their parents to facilitate schooling & education at this challenging time.
Branders Pro is committed to being your reliable digital partner while also adding value through informative content for prospects and everyone outside the web industry.
Understanding the "digital component" of the business, along with its relation to the company's operations, is the first step to success in the digital space and market. We offer our expert understanding of the digital medium and process for successful business outcomes in the digital landscape that empowers you for meaningful and profitable engagement with your customers.
Visit our blog and our Instagram page for useful information that equips you for success. This includes basics of the digital development of the business, concepts communicated in simple and clear terms, insights into web design & development process, advice on effective communication within the web industry setting, etc.
Let's get to know each other.
If you have more questions or want to discuss your web project, be sure to get in touch with us. We are ready to take up the challenge and surpass your expectations.
When citing, referencing, or reposting any part of or the entire article, be sure to keep the link to the original.
Designing a new website?
Redesigning an existing one?
Our team is ready to help. Let's discuss your project.
contact us