Kuwait International Air Cargo
What do you imagine when you think of air freight services? Skies and aircraft? Most air freight websites center around these. So does ours. However, it does so in a striking, distinctive way through a non-standard approach to color scheme development, brand identity, and website design.
Challenges
We sought to develop a unique website design concept that makes a strong impact by its distinctive visual aesthetics that cannot go unnoticed, highlighting the remarkable difference between KIAC and its competitors.
Outcome
The website uses light animation of airborne airplanes on a rich gradient background and bespoke iconography instead of typical aircraft images. It is a basic yet memorable concept that shifts the perspective.
Project Scope
WOW website
Branding
Development
Content Creation
Search Engine Optimization
Social Media Marketing

visit website

Logo design
Kuwait International Air Cargo delivers cargo by plane. When it comes to logo design, simplicity is the ultimate sophistication.
Brand in action
Web design and brand identity are closely linked. The KIAC's visual elements, like strict font, bright color pallet, and telling logo, not only flow into its web design concept but also form its brand identity. A consistent visual feed across the KIAC's business collateral is essential to developing a brand identity that is recognizable, distinctive, and actionable. This is how web design and graphic design work in unison to power the KIAC's commercial and advertising efforts.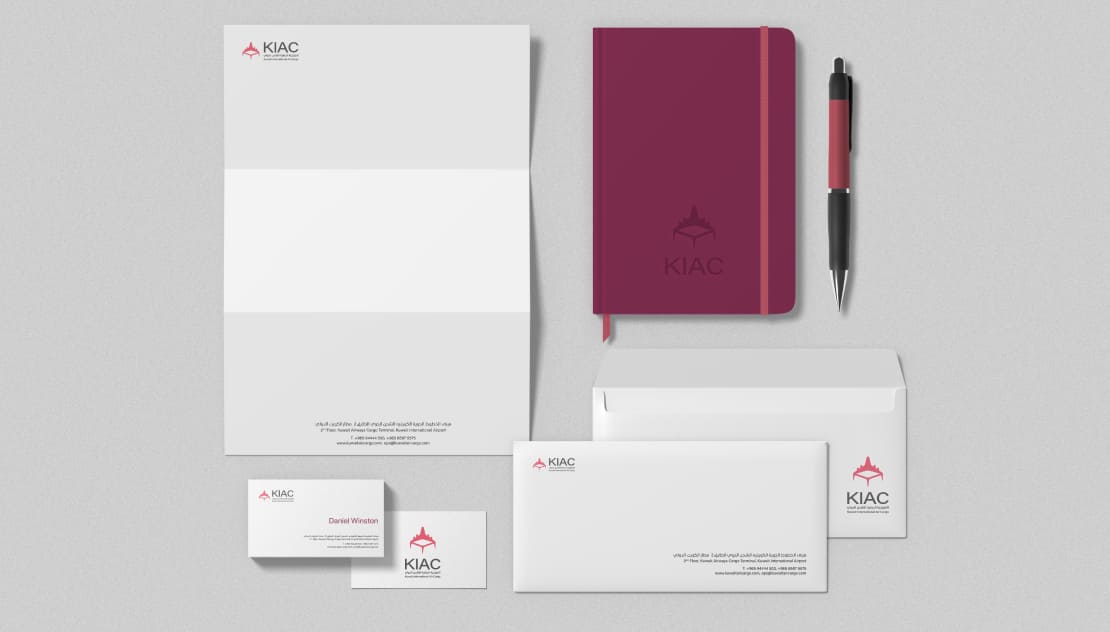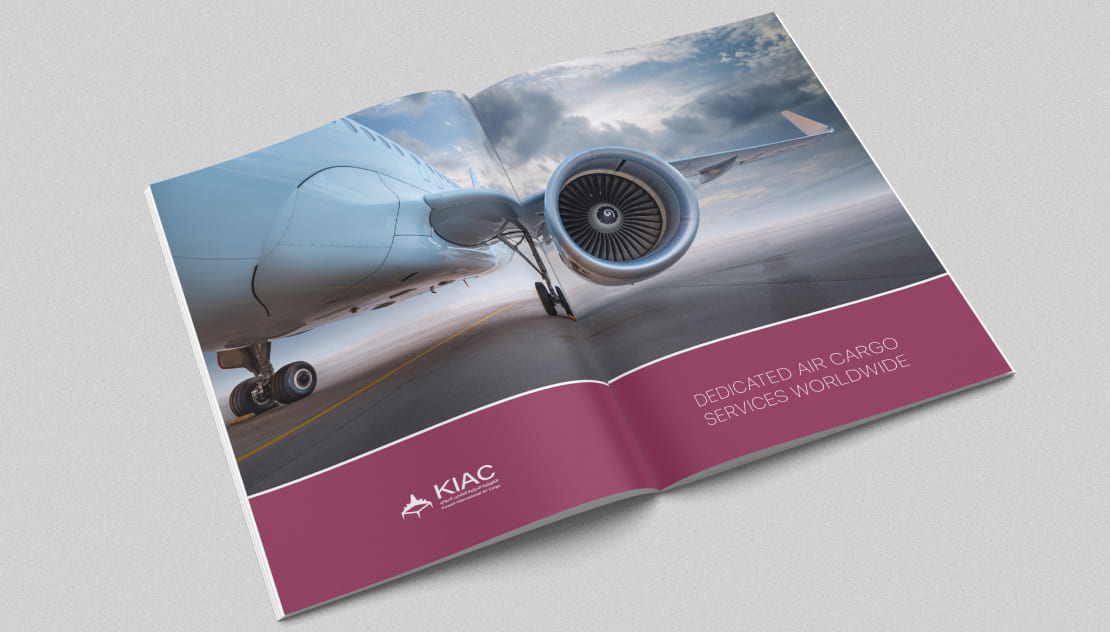 Web design & development
The website invariably achieves a powerful visual impact by bold colors, custom artwork, animation, and background color transition from lighter to darker shades, symbolizing the sunrise and sunset. The responsive minimalist design allows a smooth journey through the website on any device simply with scrolling. This way, our design is not only visual; it's empirical.
Adaptive Design
Technical SEO
Wireframing
UI/UX Research
GSAP
ScrollMagic
HTML5
WordPress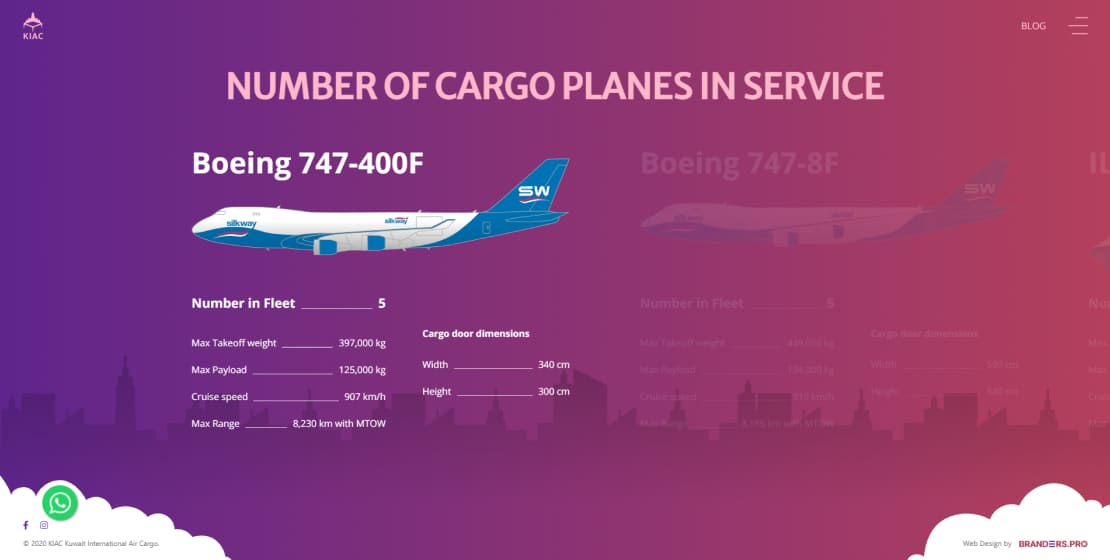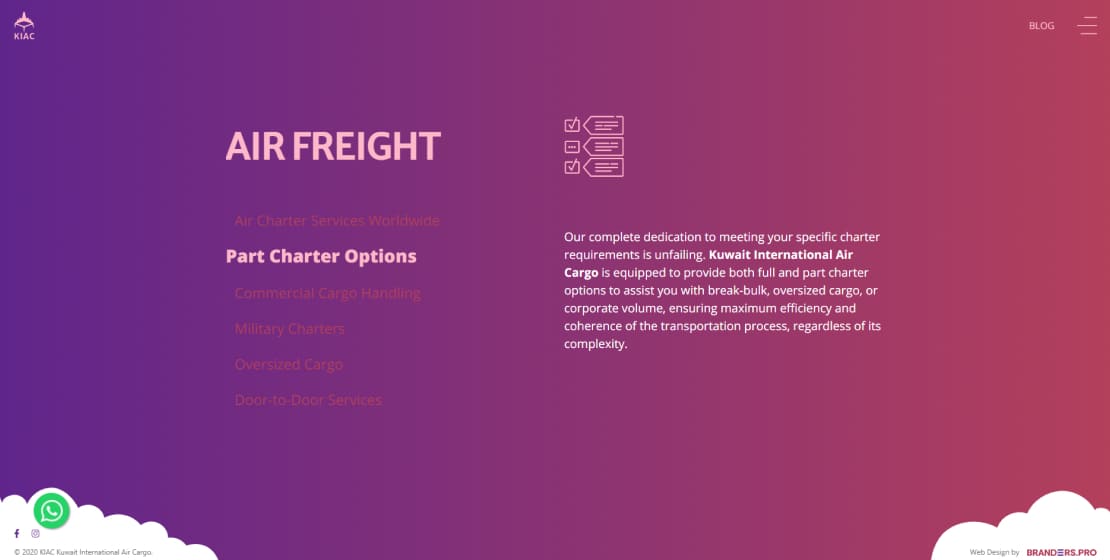 User experience is everything, especially with mobile devices and touch-screen technology dominating the market, and scrolling is its vital but very often underrated aspect. The KIAC website makes the user journey simple and intuitive with animation based on scroll position, visual cues, content focus points, and accommodating navigation.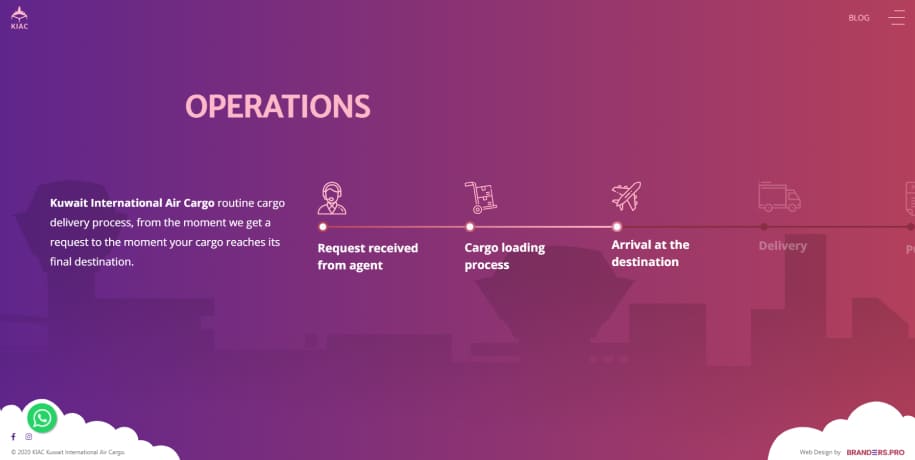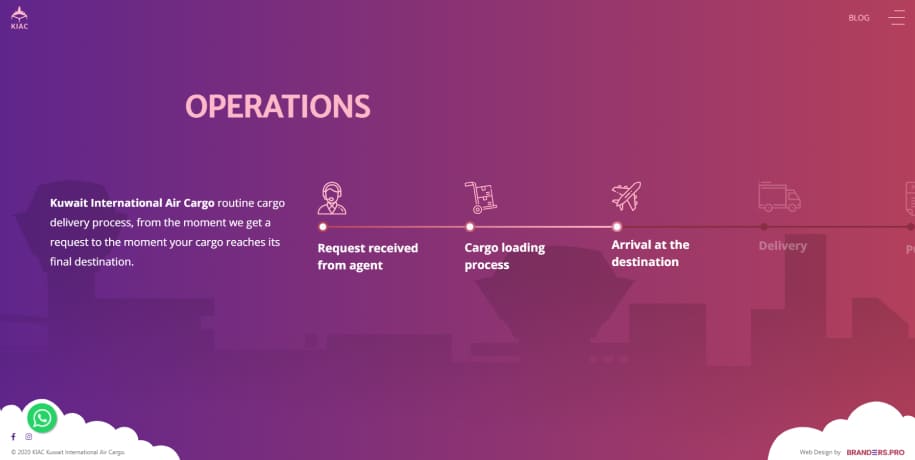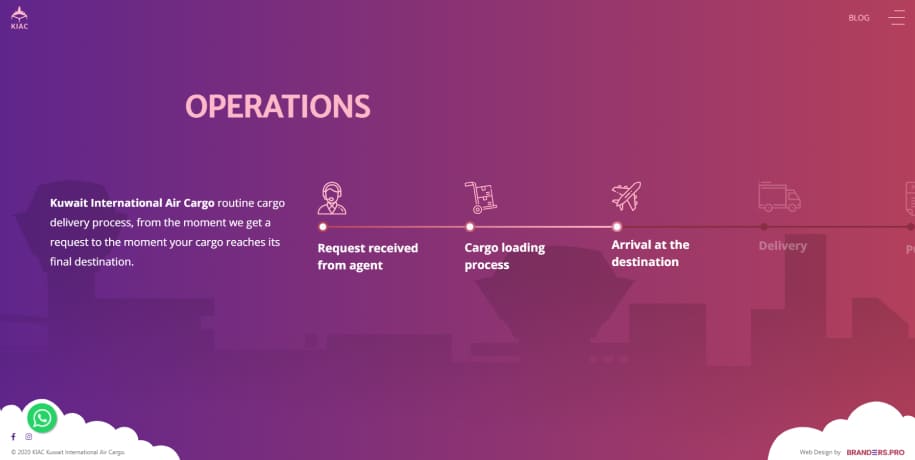 Content creation
Quality web design makes a good first impression on the KIAC website visitors. Quality, customer-centric content makes them stay while also helping the website rank well in search results. The relevant, keyword-rich KIAC content communicates the brand message with conviction that is critical for the website's success because it sets it apart and wins the hearts and minds of the online audience by delivering a clear value proposition, including an effective call to action.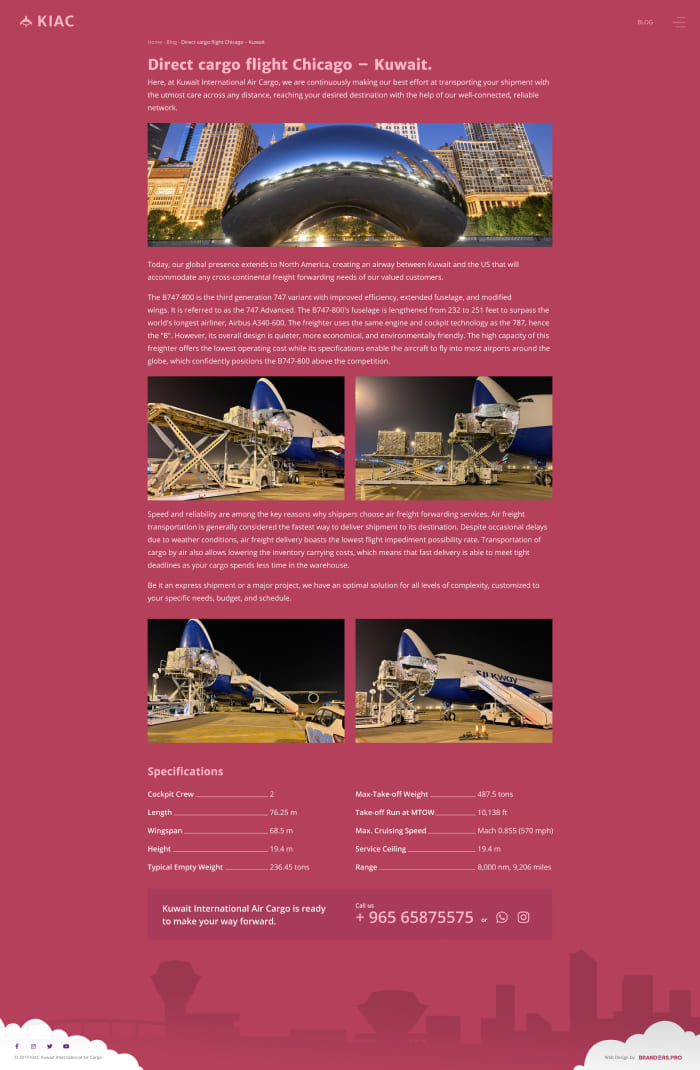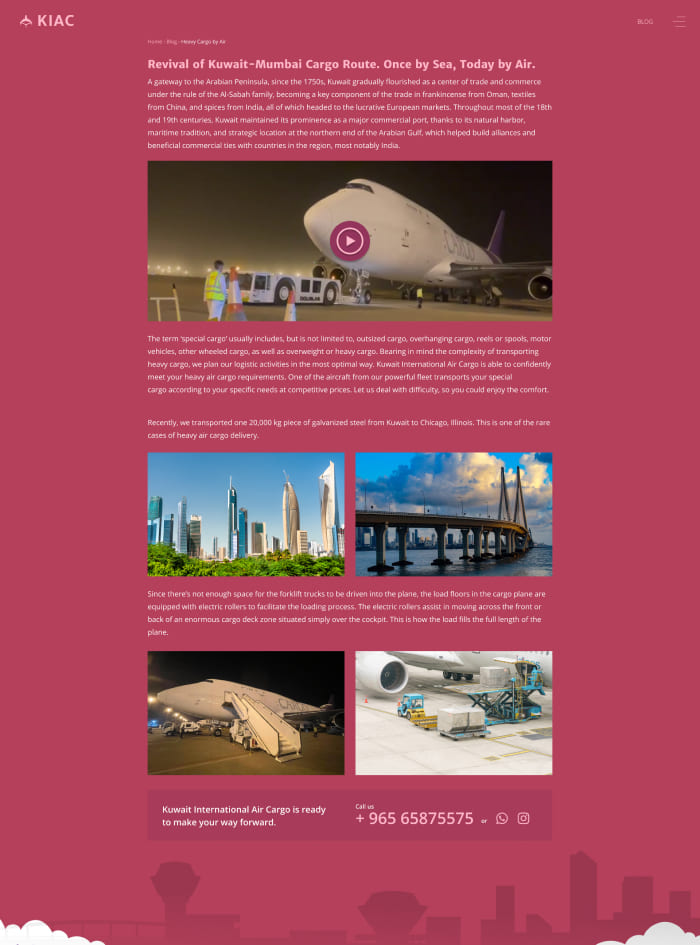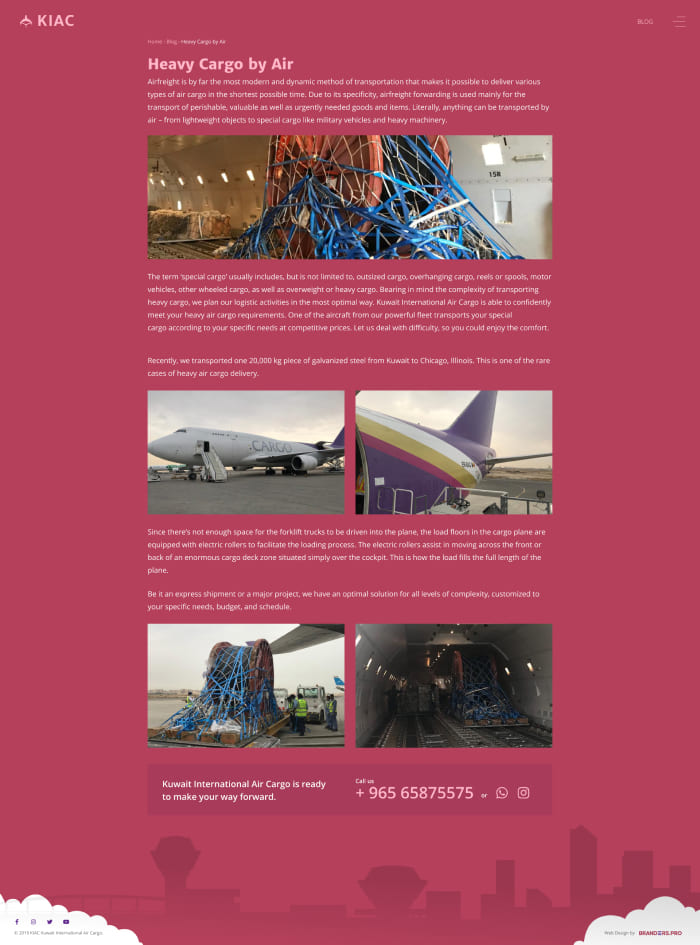 Search engine optimization
Optimization of the website and content is a gradual but sure process to establish authority online and grow business organically. In just 3 months, KIAC reached the top of Google search and has maintained its leadership ever since.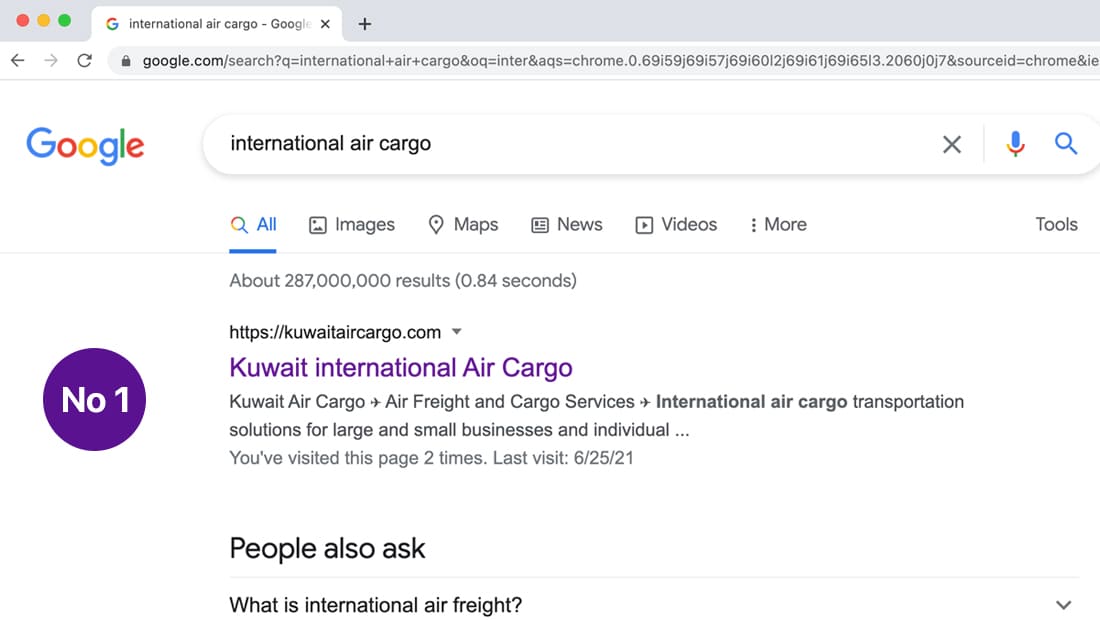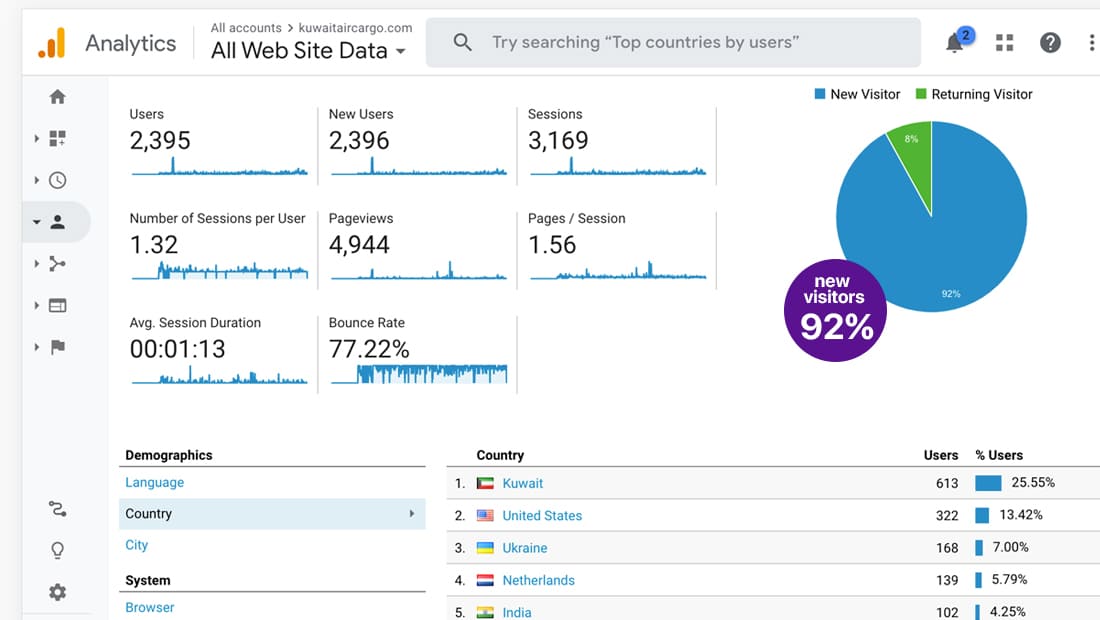 Technical SEO
Quality web development makes sure a website meets the technical requirements of modern search engines. The technical optimization of the KIAC website includes website architecture, crawling, indexing, rendering, fast-loading, and security.
Social media marketing
Social media is an essential part of building a strong online presence. We work to boost the KIAC's appearance and activities online to connect the company with its audience.
This includes developing a strategy, planning and creating content for social media profiles, connecting and engaging with the KIAC's followers, evaluating outcomes, and running focused social media advertising campaigns.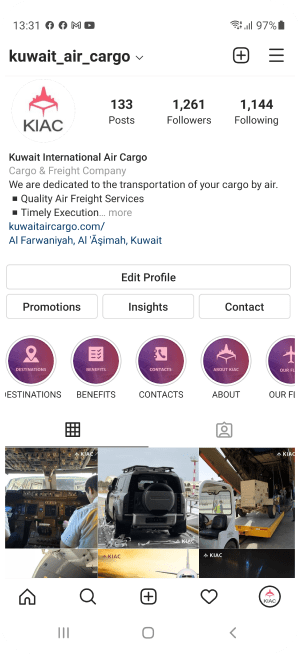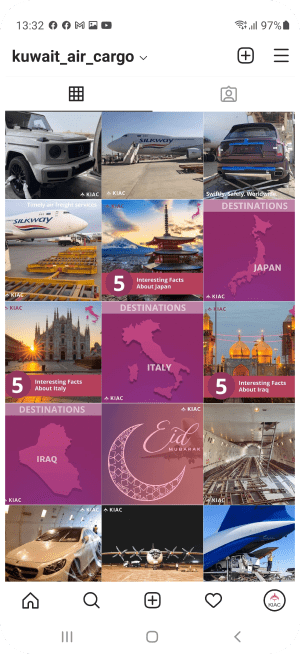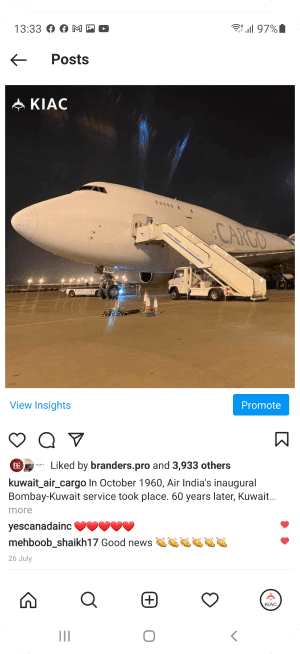 We create amazing websites. We'll create one for you.
Let's discuss your project.

Next Project